rajatmukherje wrote:
Hey Sam some superb catch there matey good show keep posting
Ok I have been searching through my photos and have found some more interesting ones of some fish, beautiful places where we fish, amazing scenery etc... I hope you like them!
This is a photo of my brother, he is currently travelling in Thailand, Cambodia and Laos. He spent a day fishing at one of the Thai commercial fisheries and caught the biggest Arapaima in the lake. 220lb (100kg+). It's an amazing concept taking these fish native to South America and growing them on in Asia for use in these fisheries. I think the grin on his face says it all though....lucky guy!
Scott, Ken L and a fellow called Steve? fishing from the Flat Rock near Arambol, Goa 2006.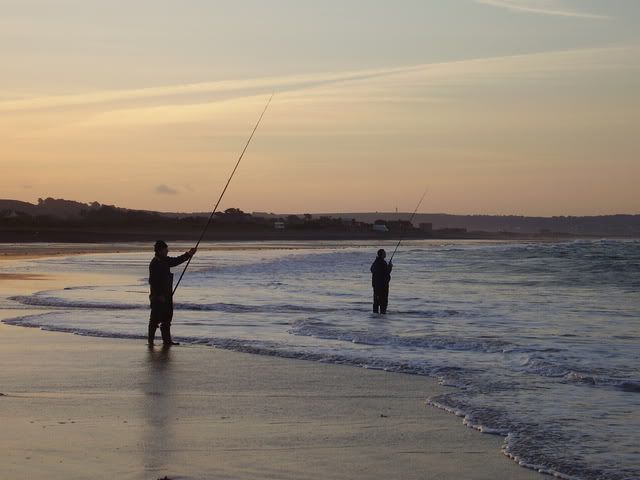 Surf fishing for Bass in the Channel Island off the NW coast of France.
A very greedy little bass with eyes bigger than his belly!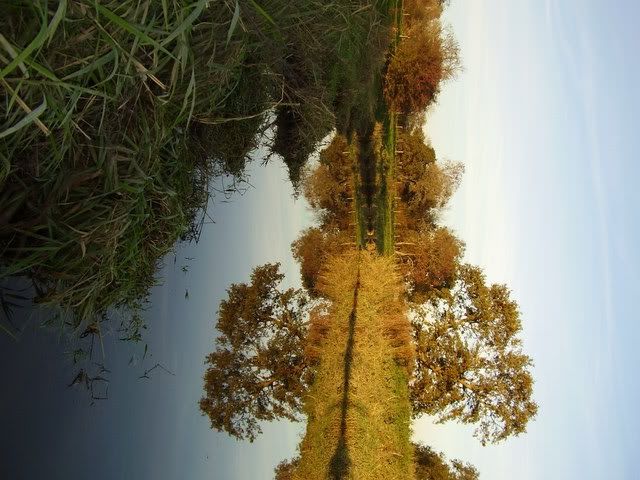 My local river in the autumn, many good pike and sea-trout can be taken here.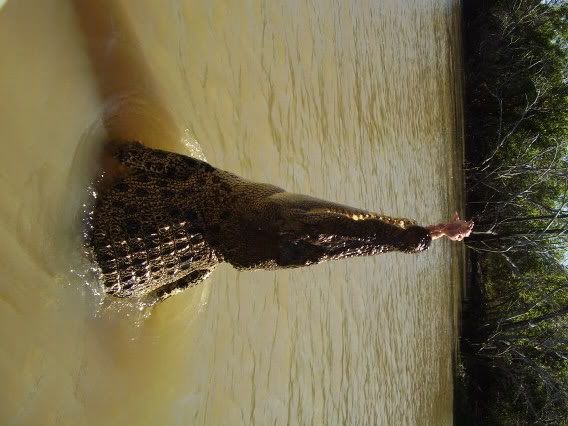 Feeding the crocodiles whilst barramundi fishing in Australia.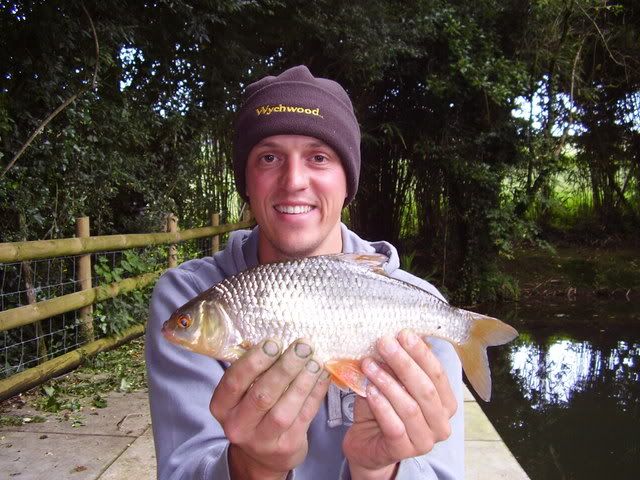 A beautiful roach, I think one of the prettiest fish in our freshwaters.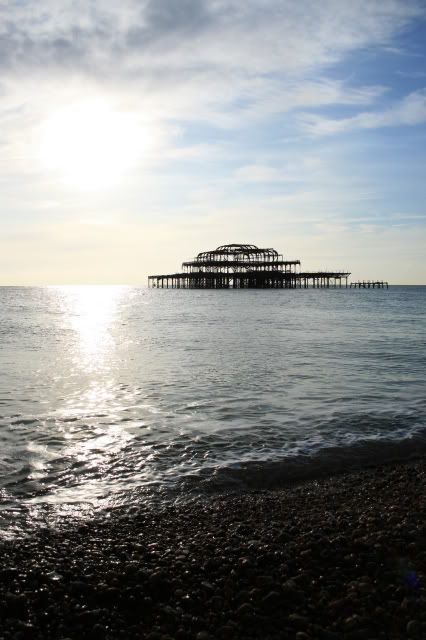 The old, derelict pier that burnt down a few years ago along my local beach.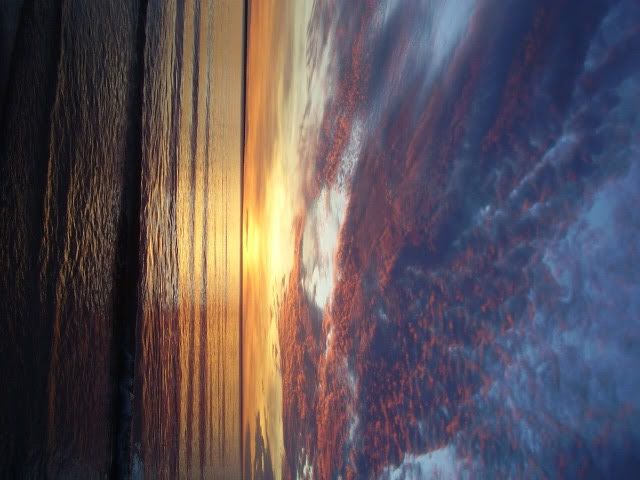 Amazing sunset seen in the Northern Territory of Australia.
The Seven Sisters. Some great fishing to be had under the cliffs.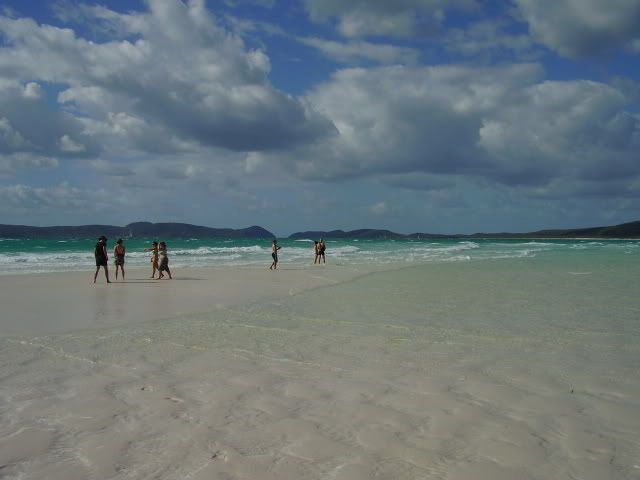 Whitsunday Islands, Australia. Many huge stingrays and sand sharks can be seen in the shallow water. No fishing though as it's a protected marine park.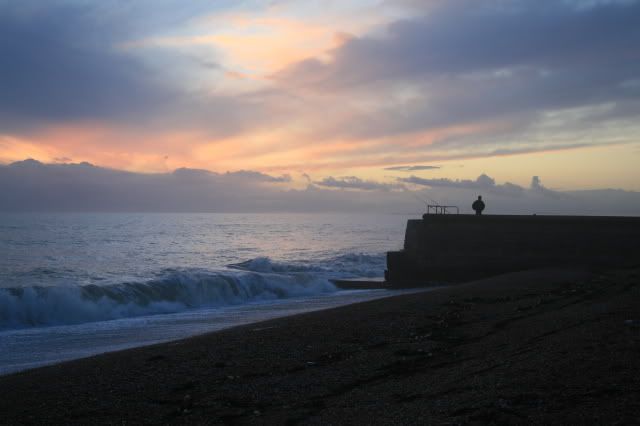 My local beach calming down after a heavy storm.
A nice fishing spot known as 'Splash Point'.....I wonder why?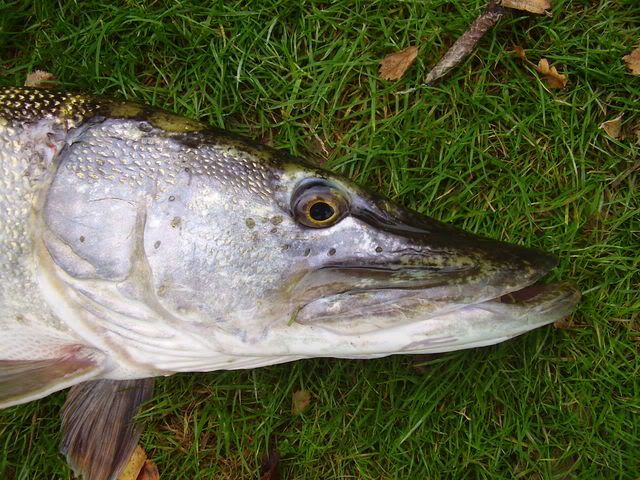 Close up of the business end of a pike...amazing colours and markings.
Well thats about the lot I reckon......I need to go fishing now
Tight lines!