You can expect these species. I have taken the pics early in the morning when the fishermen came with their bounty.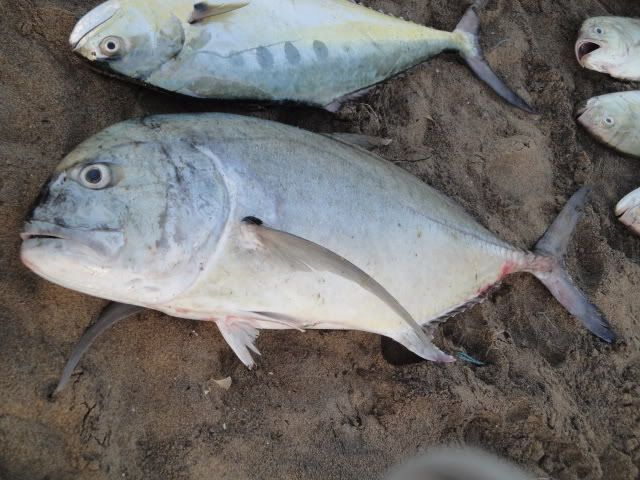 1st one is a Queen Fish
2nd Trevally (Dont know the specific make and model though :))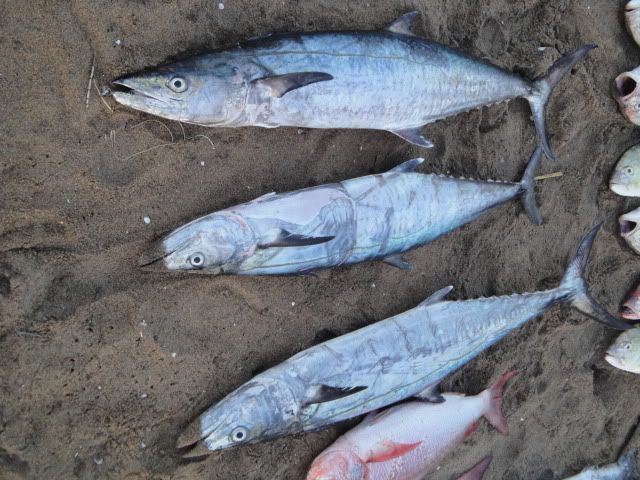 All three are king mackerels
1st one looks like a king mackerel with upper lip job done :)
4th again is a king mackerel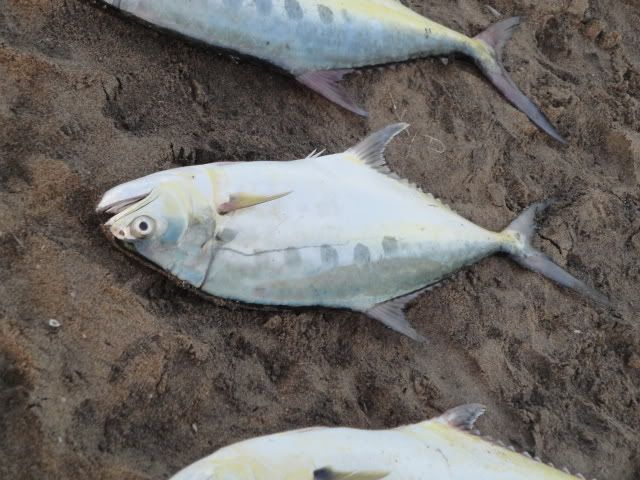 Queens
I dont have any idea regarding their names.
Doc, you got a pm