The following steps show how to re-size photos using Microsoft paint.
1) Open the image in ms-paint either by right clicking or by using Run->mspaint->Open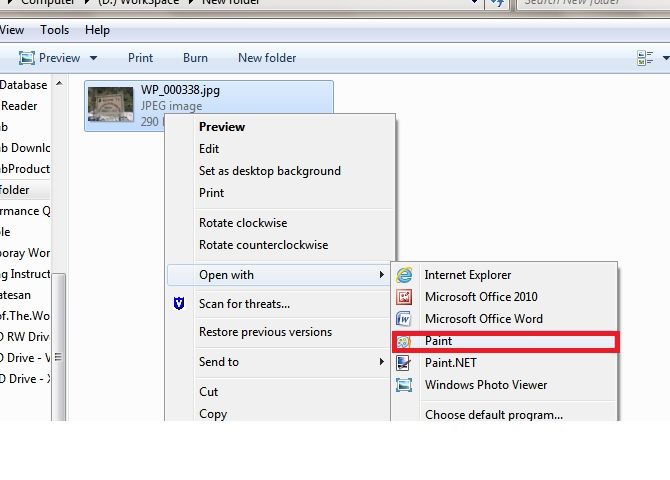 or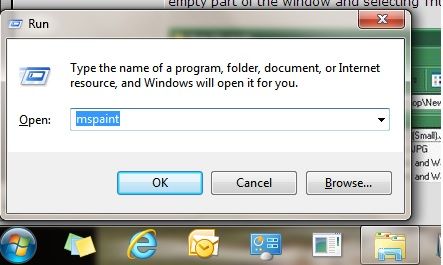 2) Click the re-size command to re-size the image. Make sure the maintain aspect ratio is checked.
Click pixels in the re-size command window and which ever the value is higher change it to 640 and click ok.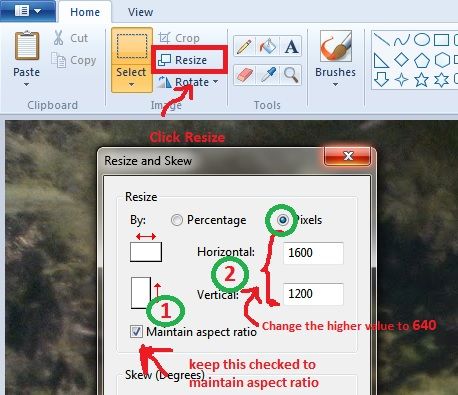 3) Save the image and upload
Regards,
H.Venkatesan