Hi CC,
i beg to differ. The pink carp is different from the Pigmouth carp.
Posting a picture of a pigmouth that i caught about 10 years back (Didn't know it's name till one of our well informed WASI members recently put me on track).
Labeo Konitius(Pigmouth) does have some pink on it, but the real pink carp is confused with the rohu of the Kaveri which is quite often pink on the back, and another fish, the Kurral (which has small scales), is slightly pink,and the rest of the fish is ditto barbel and he is a good scrapper indeed.
Regarding the Pignose, this is the only one i have ever caught, and that too while fishing for Masheer at Moslehalla. Using heavy gear, he came in tail first (foul hooked). Don't know why he went for a Ragiball connected to an 8/0 Oshaunessy hook, with a mouth like that.
Regards
Owen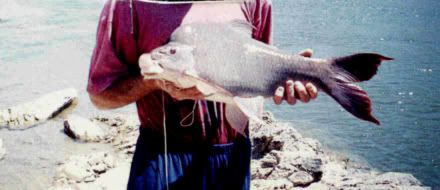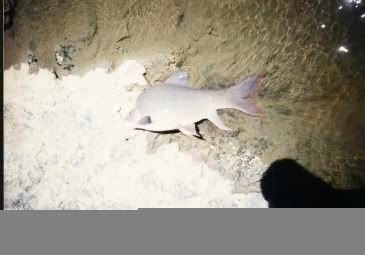 [/img]
cauvery_cowboy wrote:
Hi Jungle Bum,
I have been fishing the Cauvery since '89 and till the middle '90's we used to catch a lot of Pink Carp. As you said it is a wierd looking fish but quite a scrapper.
It's correct name is Pigmouth carp (Labeo kontius). For more info check out this site -
http://fishbase.sinica.edu.tw/Summary/S ... p?id=13173
Hope this helps,
Cheers,
Cauvery Cowboy