Hi Hawkeye,
I would agree to Bobby that the 8 Section telescopic rod would be better for travelling, but -same as him- I still would prefer the 6 section rod as it should have a more balanced action and as it should be stronger and more resistable against breakage.
I would even go further and my favourite would be the pictured Shimano EXAGE STC 210. At a length of 2.10 m/10-30gr CW it got only 4 sections. The transport length is 57 cm when packed loose and 66 cm when you use the Shimano rod tube which is coming together with this item. In my opinion still very much OK for all kinds of travelling.
The shorter the transport length/number of section... the bigger the compromise in regards of strenth and a well balanced rod action.
Opposite to Bobby I wouldn't care too much for the number of guides -as long as the rod is decently guided...these Shimanos are- as I would anyhow use a fixed spool spinning reel for such a light rod. Spincaster multipliers are not really common in Germany and need some practise till your able to cast small lures and other rigs well.
Dirk
the rod I'd prefer for the funfishing discribed by hawkeye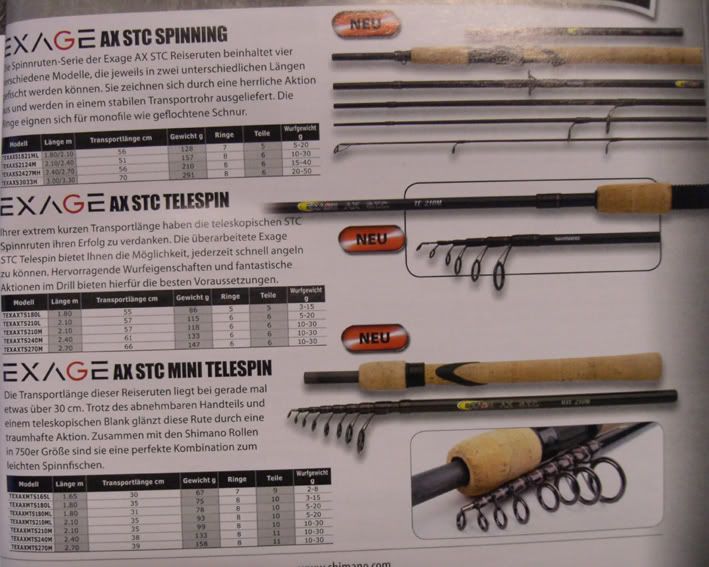 a selection of Shimano travel rods