Ali Bhai, Santosh
Absolutely fantastic.
As regards the Catla not feeding through their mouths, the same myth exists here in Bangladesh. However, ask any fisherman of experience and he will tell you of innumerable catla caught by hooking in the mouth. I have caught them fairly hooked using just about every form of rig used for carp fishing. Although, all fish are wary, the catla is not more so than any other, in my opinion, and given enough water over their backs fishing at the rod tip with very sensitive float tackle using a single small hook (size 8 to four owner hooks) has given me the best catches, fairly hooked, of course. Nothing like what you have hooked though.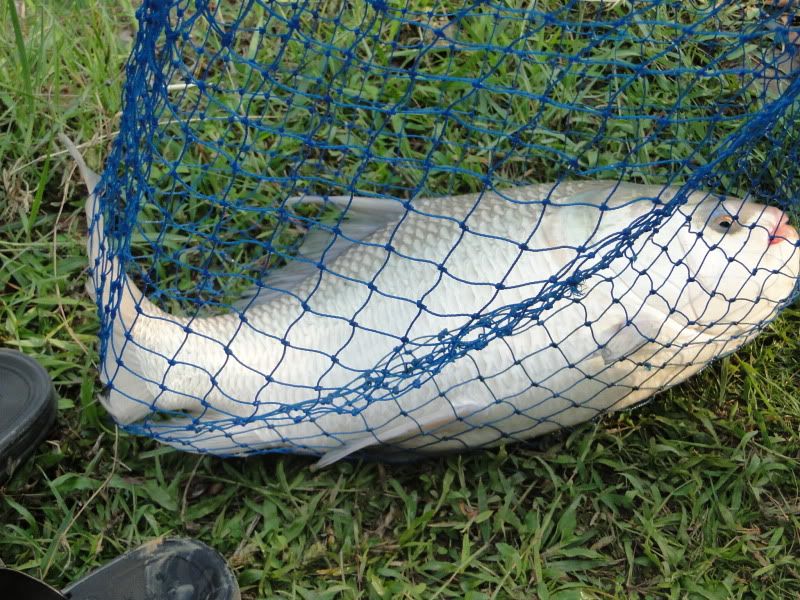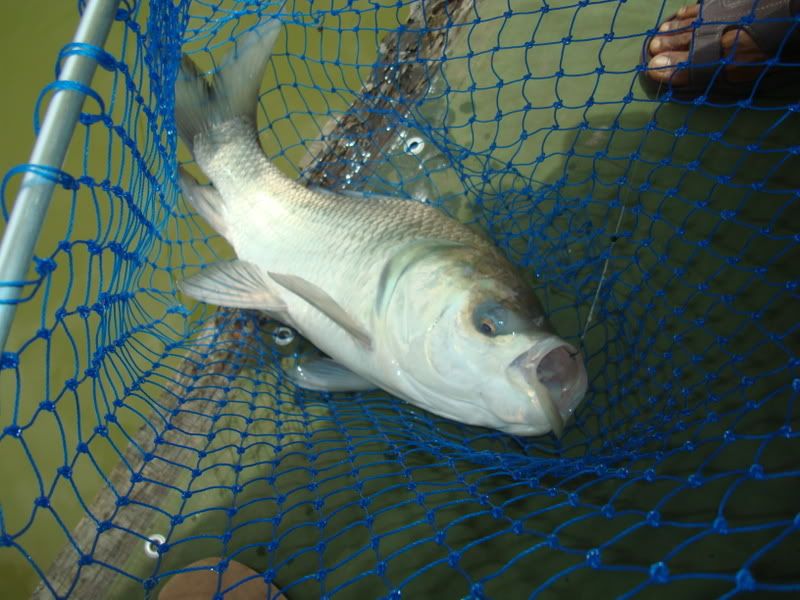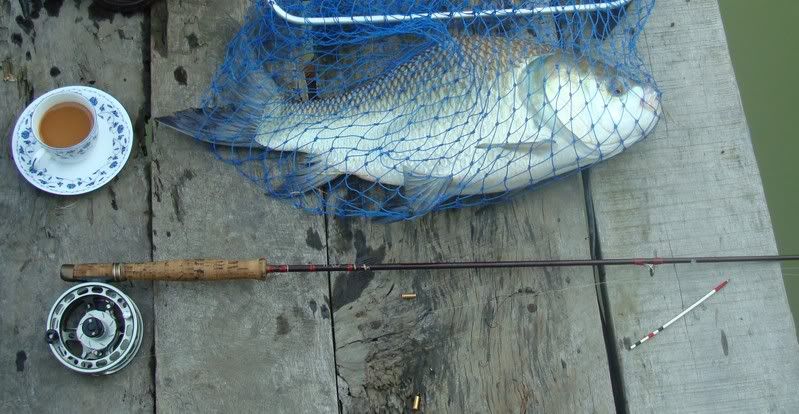 The last one shows a "modernised" version of the standard Bengali rig and will catch you catlas like any other. However in old lakes like Powai there may be a lot of silt on the bottom and there a pop up rig would certainly be very effective - as I have learnt from your wonderful exploits.
The reason that catlas are often foul hooked unintentionally (If someone goes for intentional foul hooking then he and I are on diffrent bandwidths) is I think because, given that their mouths are formed for the ingestion of plankton from the top layer of water, when they feed off the bottom, which they regularly do, they have to up end somewhat i.e. tail up mouth down, to use the top prehensile lip extention that they have to full effect to suck up bottom hugging particles or baits. In this position if the body touches an upgoing line and the float moves and you hit the first movements of the float and the bait is not in the catla's mouth foul hooking may result.
I have this theory that all bait for catla where you are expecting to strike the fish, i.e. not using a self hooking rig, needs to be super soft. A slightly harder bait releases the hook a fraction of a second later and this may be enough time for the catla, who, you can rest assured is instantly aware of the strike via movement of bait and line in its mouth, to open its mouth. The hook then pulls out of that huge cavern without hooking the sides.
My theories are all usually bunkum and I shall be following your lead to try and catch this fellow who along with others much larger came up in a net and was released back unharmed into a large pond maintained for angling that I know.
Congratulations on thinking your way through "Mission Impossible" and coming up with the results and congratulations on your catch and your sportsmanship in letting them go again.
All the best
Lakhyaman