Hi,
I'm going to fish the Cauvery with John Bailey's party at the beginning of January and intend to spend a fair bit of time fly fishing for whatever I can catch. I will also be spinning (see another post) and tossing ragi balls in the hope of hooking a big Mahseer. However, my main fishing passion is fly fishing and I would love to catch a 20lb Mahseer on a fly - anything much bigger might be too much of a handful, and you have to set your sights on something that could be achievable.
Does anyone have any experience of fishing this river with a fly and can you offer any suggestions both of flies to use and tactics?
I've been told that the guides there are always very keen when they manage to get a small baitfish that is about 10cm long, brown and lives on the bottom. Apparently similar to a British Bullhead or Stone Loach. With that in mind I come up with this fly -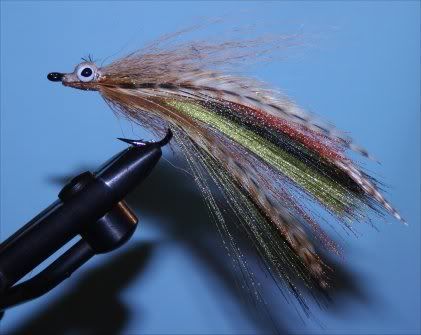 I've also tied a number of "small" bug types but on larger & stronger hooks than I would normally use, mostly black, brown or claret. Otherwise I'm using deceiver and clouser based patterns that work well for Tarpon in saltwater and pike in UK freshwater. Things like these :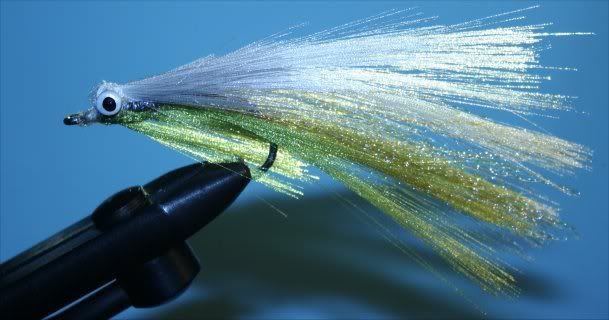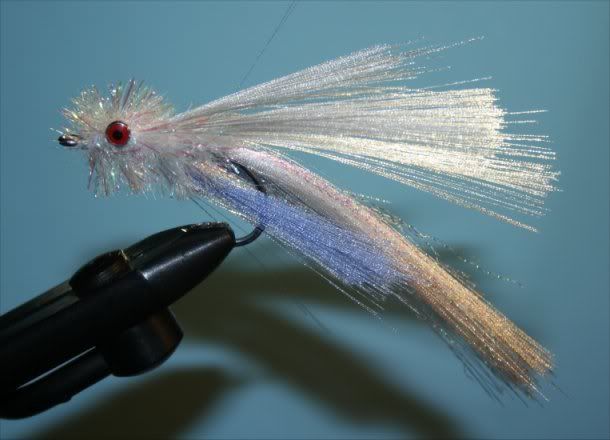 I'd love some feedback or ideas that other people may have. Incidentally the three flies shown are tied on 4/0 Owner or Trey Combs Big Game hooks. They will also fish upside down from the way they are shown due to the weight in the eyes. I'm going to tie some a bit bigger when the bigger hooks arrive.
I've read that snakehead will take a mouse fly pattern. Does anyone have any experience of this or suggestions of other patterns for them?
When I get back I'll put a report up here about how I got on and what worked - I'm sure something will. Not sure it will be in time for your trip Ken, I may not manage it much before 20th Jan.
Over to you.
John