Hi Folks- finally hooked onto something on a recent trip to Siliser near Alwar.
Bait-atta -locally bought and mixed.
rods were Ugly stik and Abu
Hooks-Mustad no.4
Line- 'minty green' 15 lb-er Mustad I think...
Fishing is a family business folks!
Best
Axx
Atta being loaded, me on left, Sunny Jind Mentoring...
Siliser lake, near Alwar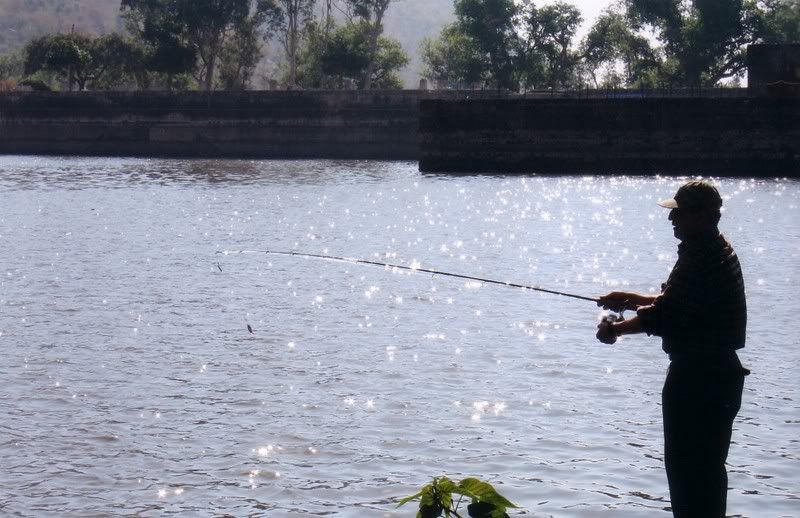 The first…
The Second
Do we have a bite?
Grandstand view