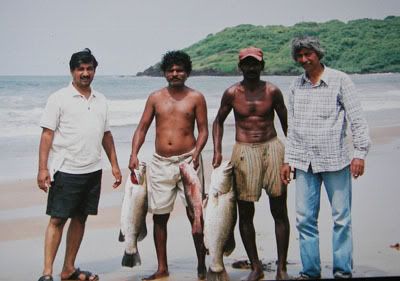 Two Barramundi's and a Red Snapper caught trolling a Rapla & home made plug off the west coast.
Big one caught at last light, trolling using a red head, .8mm mono line off the Malwan coastline.
A Tamboshi caught on 20 lbs. line trolling the abandoned lighthouse off Vengurla.
The Lighthouse in the sea.