Hi Guys. a while ago I said i'd do a report of the fishing over here in south France. Well we've been out on the River Tarn, Garonne and Aveyron for a few session and now is the time for the report.
A bit of background to help you guys understand the fishing a little better...
Here in South France the climate is pretty good. Winters can be quite cold, with snow falling but the summers are long and hot, with rain falling sporadically at this time, and when it does it usually from a travelling thunder storm.
The rivers here vary a lot, from small streams to the bigger pieces of water like The Tarn and Garonne rivers. Both of these, where I fish, are considerable bits of water, ranging between 60 and 150 metres wide. The Tarn has been more tamed than the Garonne and, hence is slower flowing. On the Tarn large barrages can be found every few kilometres, and between these the water is fairly slow flowing, whereas on The Garonne only a couple of barrages are in place so overall the river is wider, shallower and faster flowing and consequentially harder to fish.
These rivers and most of the lakes around here are full of fish of all sorts of species, ranging from wels catfish, which have been caught to 100kg, Black bass, pike and zander, Oh and of course the carp which are numerous and can also reach very good sizes.
The catfish aren't actually native to the area but were introduced back in the 70's in an bid to control other alien species such as american bullheadsand sun perch. Today there is a very healthy population of catfish in the river and they have become one of the most targeted species.
My main goal while i'm here is to master catching the catfish with lures. Last year when I first started fishing I was yet to catch a wels catfish but now the tally is creeping up and I'm slowly starting to understand their habits. It's definately not an easy task to catch one of these fish on the lure, but the effort is definately worth it. My first fish took considerable effort to find but turned out to be around 120lb so was not only my biggest lure caught fish, but also my largest freshwater fish to date.
Since that fish I hadn't fished again due to the winter and also because of the closed season for lures which runs up to that start of May. So with this lack of fishing I decided to start the season by fishing hard, with the best bit being Markus would come down by train from Austria, and join me for ten days. Jochen was also due to arrive from Germany a few days after we started fishing so the trip looked like it would be a good one!
A bit on tackle....
To lure fish for the catfish we used 8000-18000 sized reels loaded with 80-110 lb braid. I can't see the point of fishing light when monster fish are about. I used a shimano catfish spinning rod which so far has done a pretty good job and Markus used a light popping rod. Both set-ups were perfect if a little heavy for the fish we caught. But as I mentioned there is no reason a very large fish can take the lure next cast. The top lures of the trip were rapala shad raps, spoons and a couple of rapala magnums. Soft plastics are also successful but we stuck mainly with the hard-bodies simply because they worked in the spots we chose to fish.
And when we weren't lure fishing we tried some livebaiting for the cats, which was highly successful.
During the time we also fished for the carp in a couple of different spots, with a total of four nights out by the river. For the carp we fished 4 rods with baits being a variety of tasty morsels; pellets, boilies, dog biscuits and maize. Before fishing we baited heavily with maize and dog biscuits and then baited more throughout the session.
So on to some photos.....
All the best, Scott
The Tarn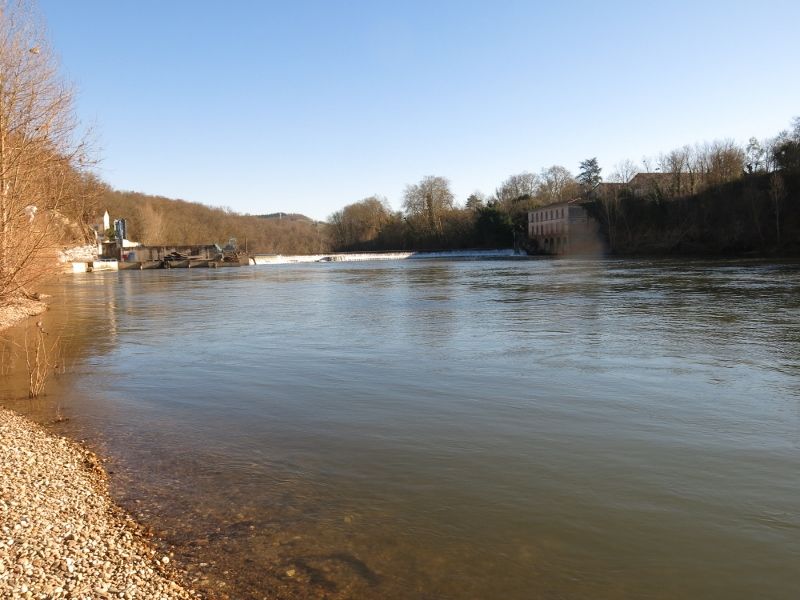 The Tarn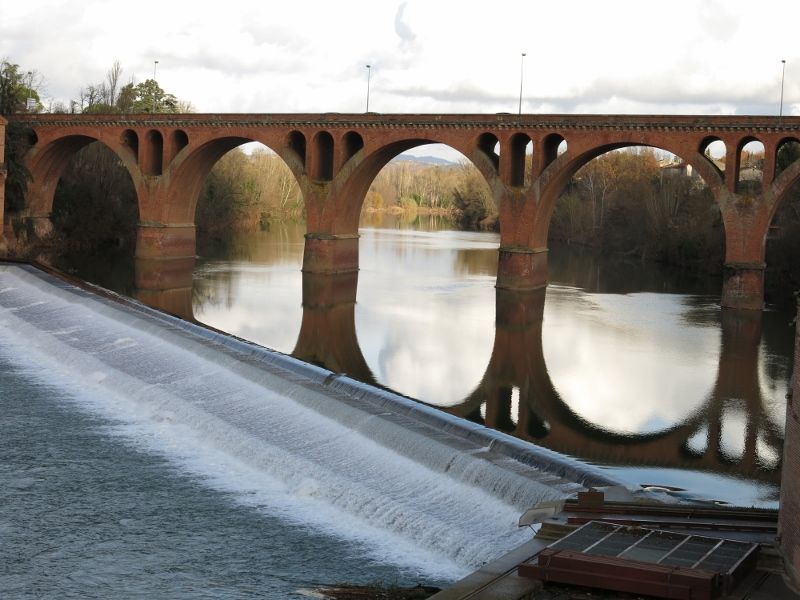 The Tarn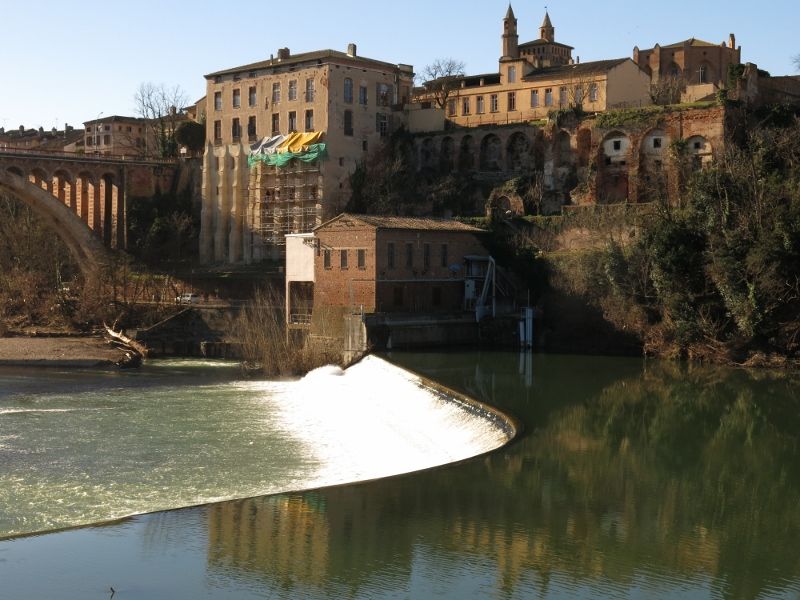 The Tarn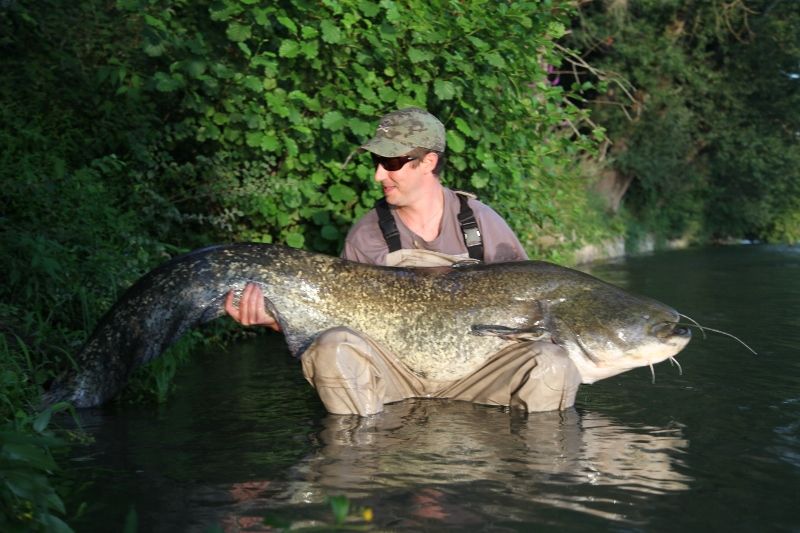 first catfish that i caught last year, first on the lure too...
casting lures for wels catfish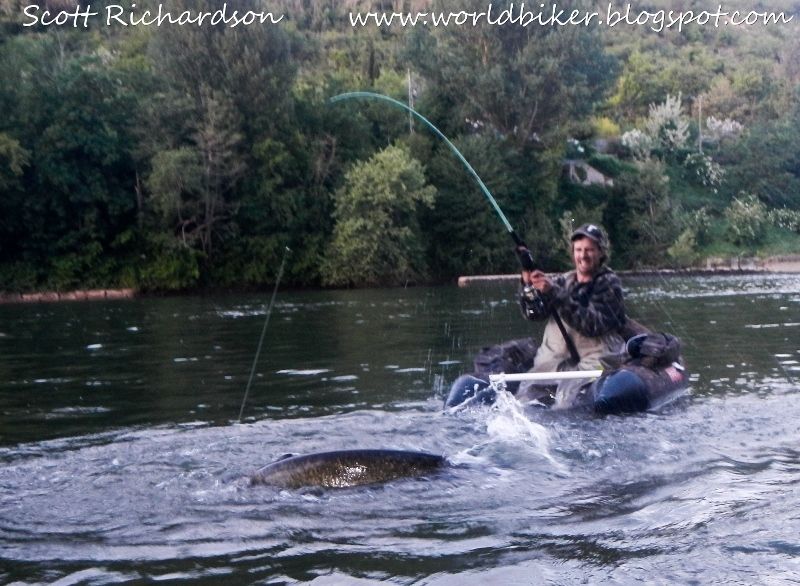 fighting a catfish from the float tube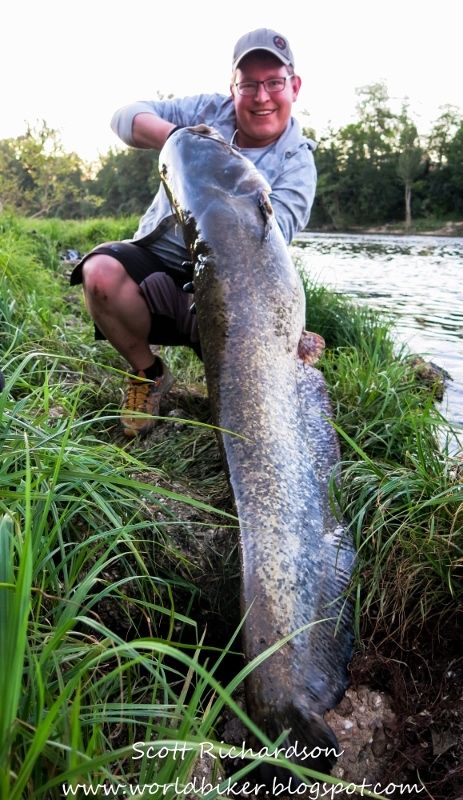 Markus and the biggest catfish of the trip.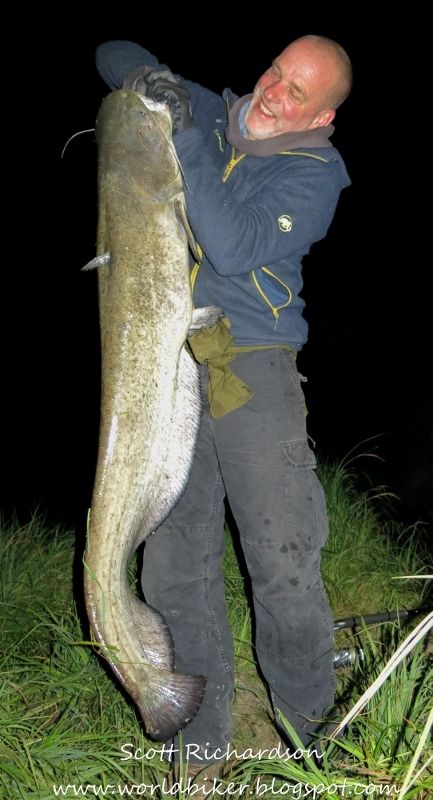 Jochen and his first catfish :)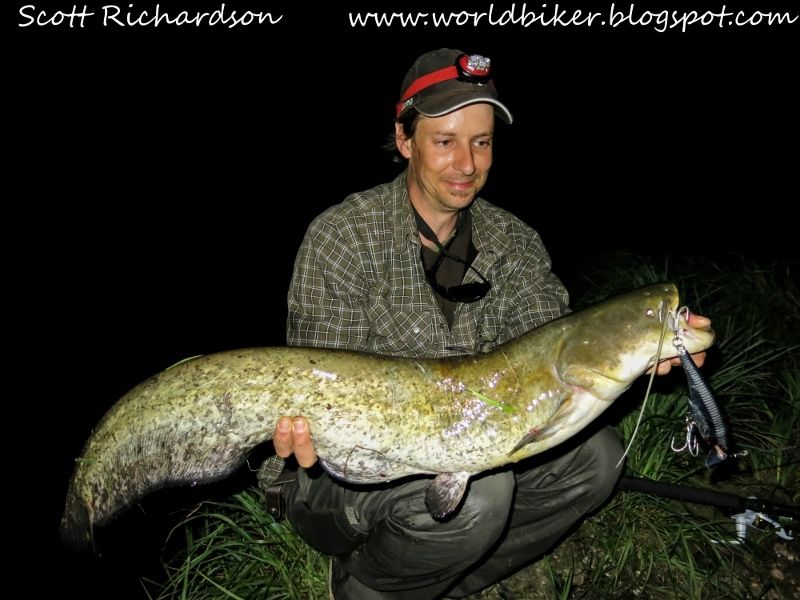 cat for me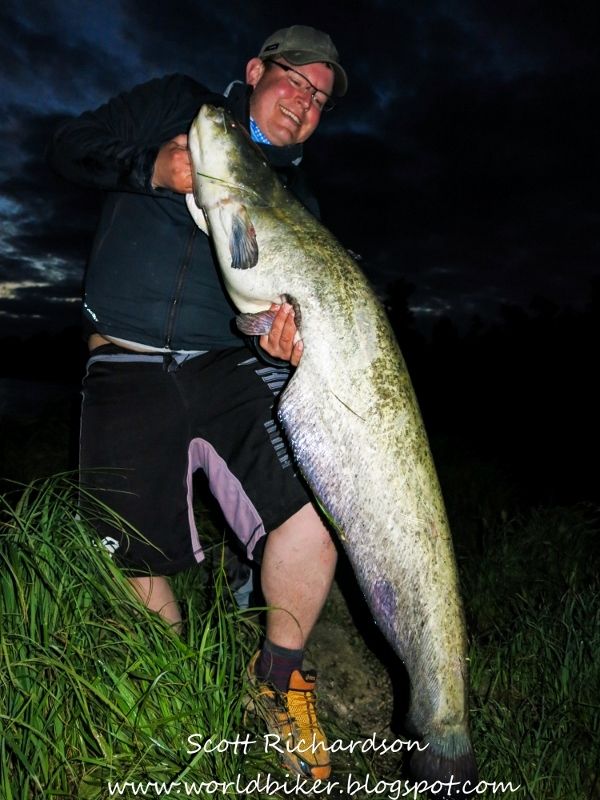 markus gets lucky again :)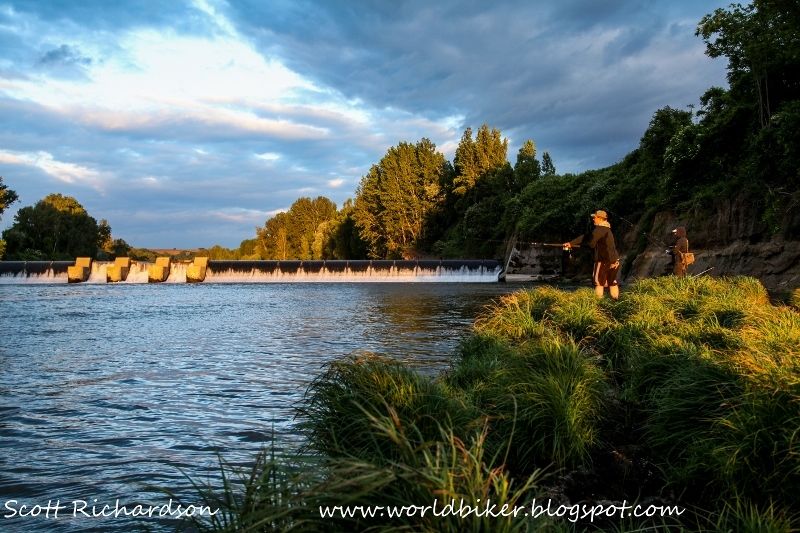 River Tarn

Jochen fights a big cat on a very small rod...Only one outcome here!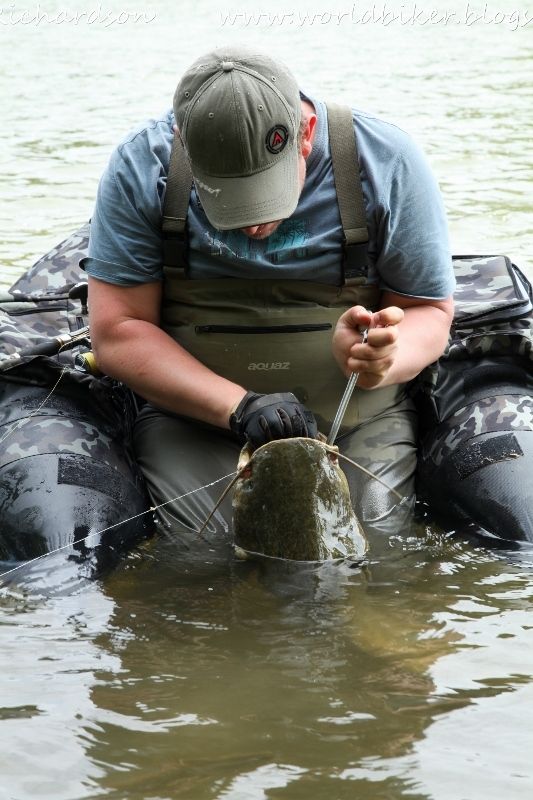 Markus unhooks a cat caught on live bait
carp for Jochen
crazy fast action packed carp fishing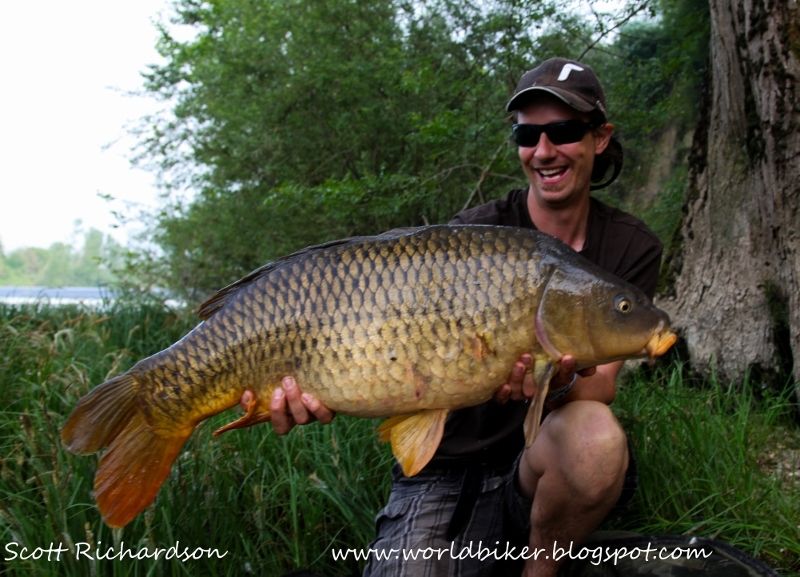 big carp for me :)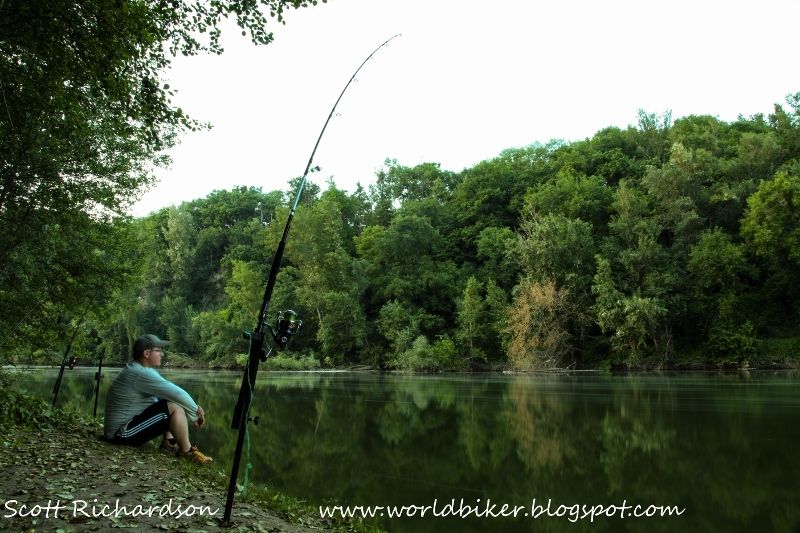 Breakline live baiting for catfish
Markus' first cat on live bait...caught while fireballing from the boat.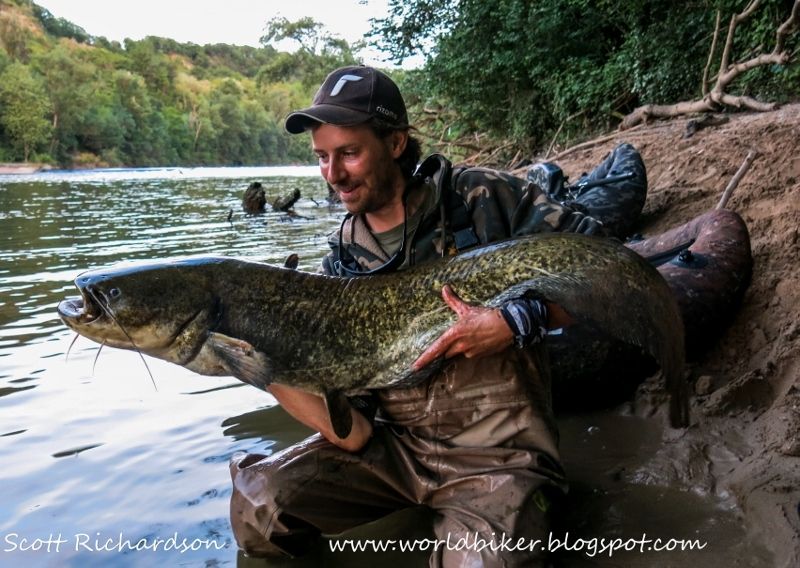 good one for me from the float tube
Markus and his second biggest
First carp fishing spot
biggest carp of the ten days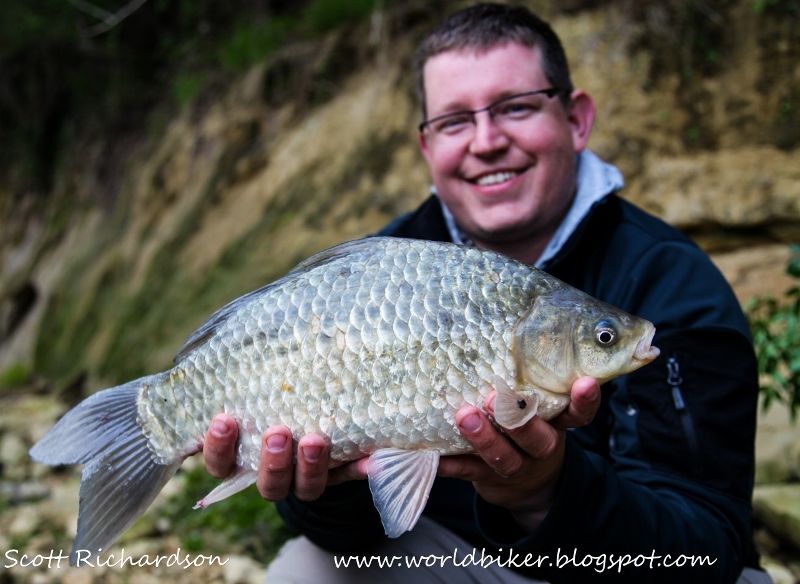 Crucian carp for Markus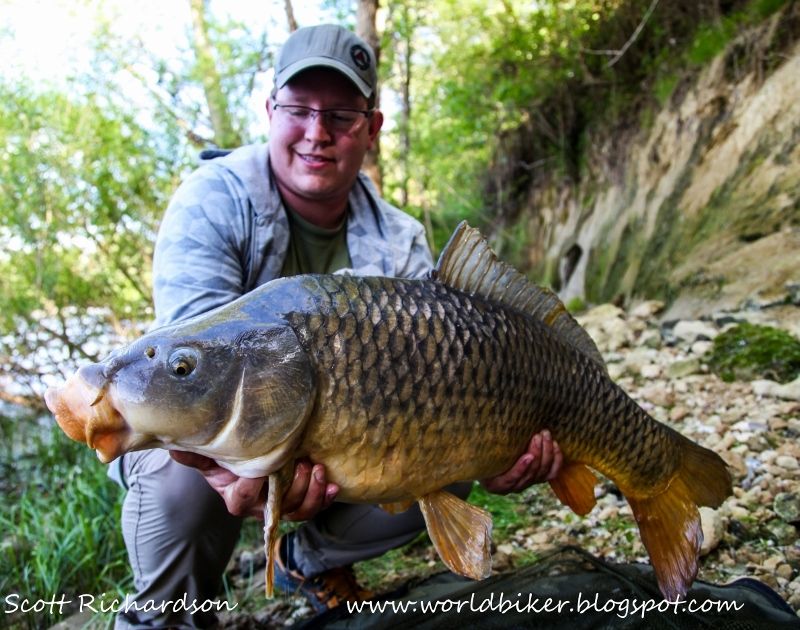 Markus and his first carp. happy days :)
River Tarn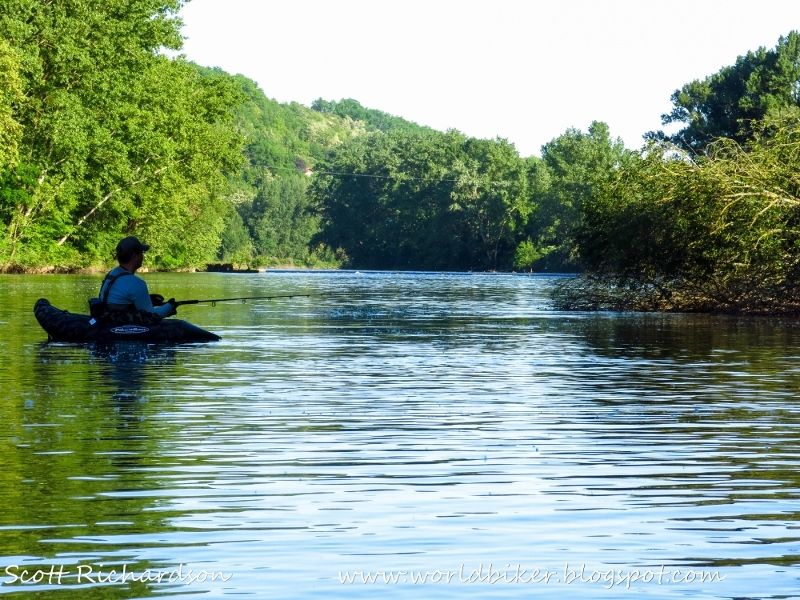 float tube lure fishing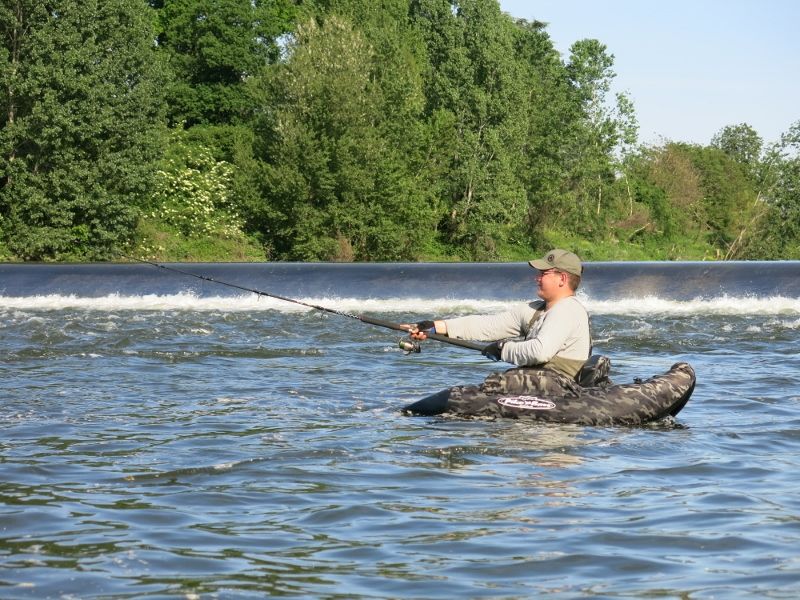 float tubing cat fishing
sunset float tube view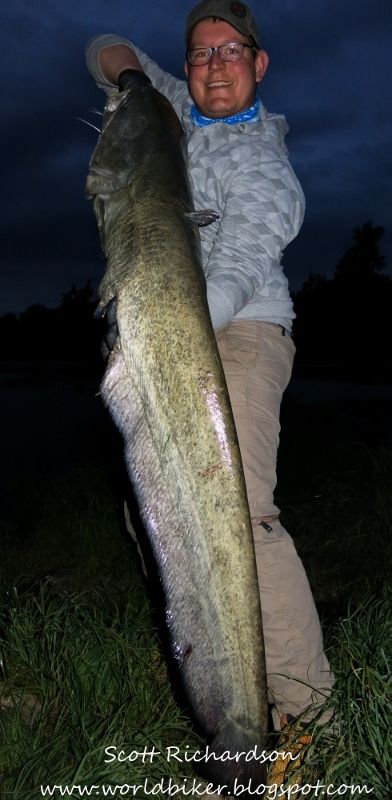 Markus gets another :)
Markus and Florent (local catfish guru) with a cat from livebaiting with breaklines..