I returned to my favorite trout lake again in the end of August. Unlike last year the weather was pretty good. No rain at all and bright warm sunshine.
The fishing was excellent, I caught over fifty wild Brown Trout, the largest being about six pounds.
The fish I kept:
These were the biggies, all around five pounds: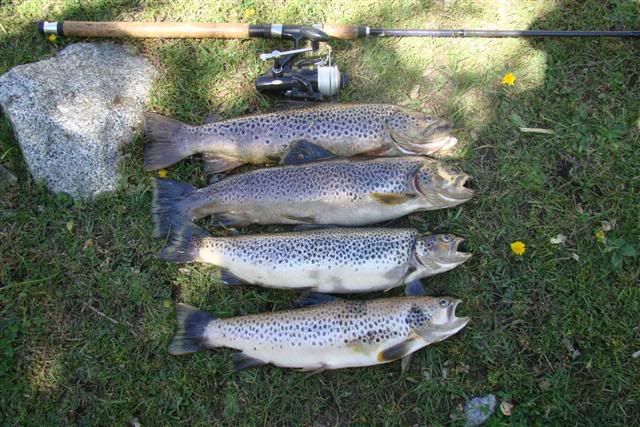 The scenery, this place is so beautiful that catching fish is just a bonus.