Only a few hundred pics ! I'm trying to sort them and end up with a sensible selection. I'm also trying to get a copy of photos of the 95lb fish. I'll post it if I succeed In the meantime here a few.
This is Mysoremara for those that know it, it may give an idea of the water level.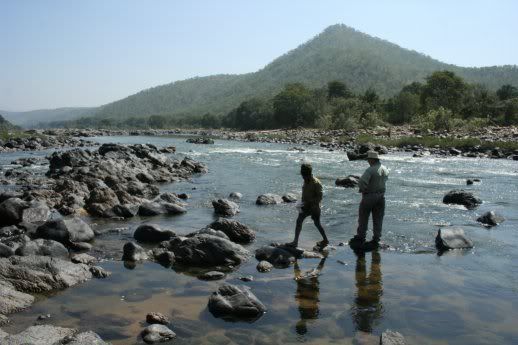 This is a 43lb fish caught by the same guy that got the 95lb. This is just below the previous picture a few days before.
A small Mahseer on a small fly on a big fly rod.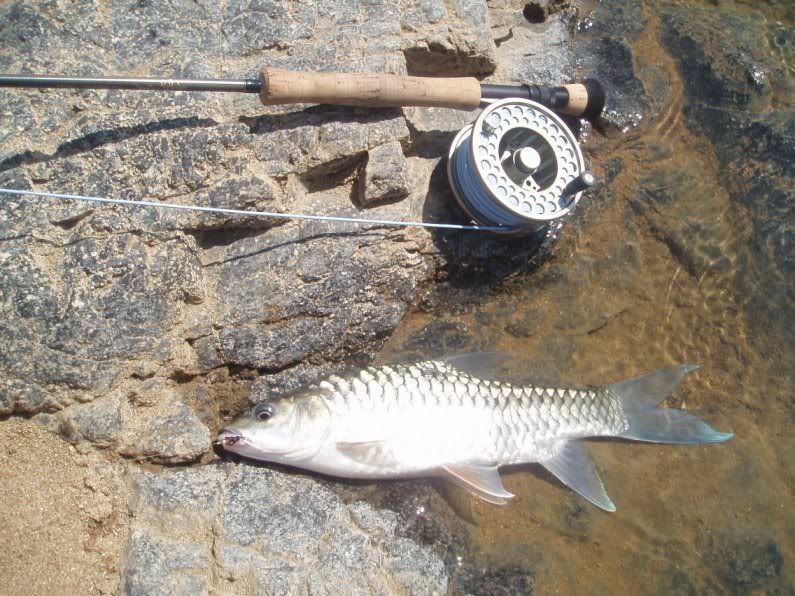 A slightly bigger carp on a dry fly (grasshopper) on a smaller fly rod.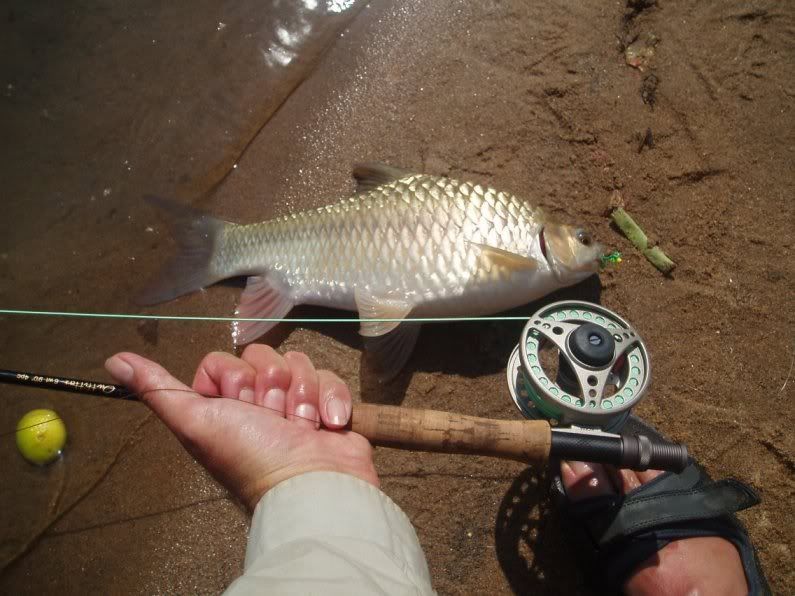 My largest Mahseer, only 14lb. I caught 17 but only three were over 10lb. They all fought well, especially in the faster water, but only those around 8lb upwards were memorable.
Thre more I write about it the more I wish I was still there.
John